Coming back from fabulous Open Contracting Global 2017, an event filled with positive energy on bright future of open publishing of tenders worldwide. The energy which I would like to share, though I am not so sure the bright future is so certain. Here are my thoughts on current status and needs of the open contracting movement. I hope they will serve as a constructive critique.
Let's start with a simple fact: open contracting stands and falls with the idea that contracts should be published in a unified format, their publication should be timely and complete. Even though there are rare cases where this actually happens (such as Ukraine), in most of the other "OCDS compliant" countries this is simply not the case. I am sorry to bother with technicalities, but one needs to realize the following:
Data can be OCDS valid without containing any information relevant to the contract.
Our company deals with processing of procurement data, and that is what we see often. A country publishes something that resembles contracting data (to appease OGP, World Bank or prime minister who met Gavin Hayman for a coffee) but contains almost nothing.
You can call it baby steps, but I call it a reputation risk for open contracting. Country met formal criteria and published poor dataset. There will be no "harnessing power of the data" there will be no "user-friendly dashboards" or vibrant watchdog society. The prime minister will soon find out (yes, its a shortcut — but that's what politicians do), and let the policy die out. Don't believe me?
Failures in open contracting
Take for instance Canadian data, which are showcased by OCP as 100 % transparent — more than UK or Ukraine. They, however, contain only a fraction of data compared to actual Canadian open data (in CSV)— missing for example award dates, procedure types or bid deadlines. Also, these have not been updated since 2015. In Datlab we wanted to extract the data, and guess what? We ditched OCDS and went for CSV because that's where the data are.
Another showcased example — Paraguay (as well 100%), similar case: open data in native format contain more information than OCDS (though to be fair, data are in much better shape than Canadian).
But beyond the few showcased examples, the reality is worse. We did not even find actual structured data on Nigerian portal claiming to follow OCDS, but judging from the data displayed — there is typically about 6 variables per tender only. More importantly — in 2016 there were only 290 contracts published, this year there is none.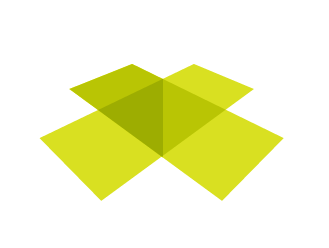 What to do?
My country list could go on. But it does not — because, like people in OCP, I realize there is no point in shaming those who at least tried (applause to Nigeria, Canada, Paraguay!). I, however, think that we need to be more strict in saying what OCDS requires. There needs to be an absolute minimum to fulfill to get an "OCDS stamp" — for instance:
a) publication at least twice a year
b) data on buyers, suppliers, prices, dates
Beyond that, we can define the higher quality of data — say ODCS grade A, which fulfills additional criteria. This way we can applause those who did basics but better promote those who publish much more.
Any data standardization can not be just about structure. To ensure deployment of sparkly dashboards and tools, it needs to go beyond: standardize data content and its quality. State officials need to get a clearer message on what is expected if publishing of the procurement data should work.
So OCDS, ready to get past the baby steps? As a tech leader at DIGIWHIST project, I can say we will soon become the largest producer of OCDS data. We would gladly participate in defining tighter standards — to watch ourselves as well.